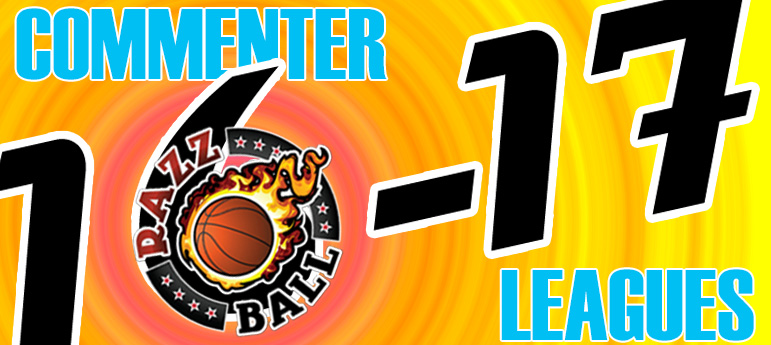 5 weeks down, 14 to go!  Well, 15 technically, as Yahoo smartly defaults to have the All-Star Break worked into a two-week matchup.  So 5 outta 20 means we're 25% through the fantasy regular season!  But if that sounds like it's going by too fast, remember how boring 1st quarters usually are in the NBA.  It's not until the 4th or the 1st or 2nd OT (like last night) until things get interesting… That is, unless you own Kevin Love!
Check out how your teams stacked up after week 5 in the 2016-17 RCL Master Standings Table table, and here's some notable takeaways from the 5th regular season week across our 23 RCL Leagues:
Please, blog, may I have some more?