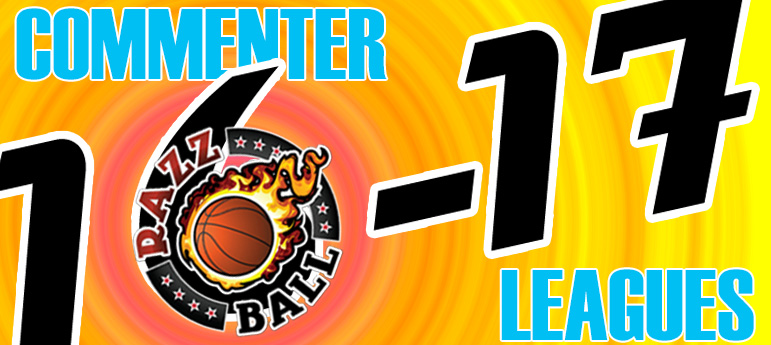 Week two has wrapped, week 3 is halfway home, and the RCL picture is starting to be drawn!  Welllll, that's not exactly true at all.  We're still barely scratching the surface on the NBA season!  So have no fear if you started slow, add some upside guys off the wire, and turn this baby around!  I already have a team or two that needs a full 180!
Check out how your teams stacked up after week 2 in the 2016-17 RCL Master Standings Table table, and here's some notable takeaways from the 2nd regular season week across our 23 RCL Leagues:
Please, blog, may I have some more?