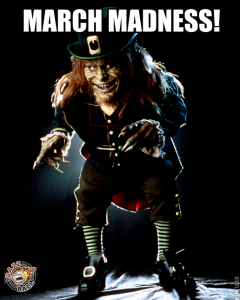 Razzball Nation!  As announced on our awesome Facebook page, join me in a March Madness pool to the death.  Join here to challenge yours truly in a bracket attack-et.  If you lose, Warwick Davis will terrorize you harder than  he did Jennifer Aniston.
I'll shoot up another mini-post when the brackets are announced to remind you procrastinators, with a few updates as it goes along.  I've got UNC winning it all!  Wishful thinking.
Join today!
Please, blog, may I have some more?